oslc council election
The Church Council has set the date for the Annual Congregational Meeting for Sunday, November 18 at 11:30 AM at the conclusion of the regular Sunday service. A potluck luncheon will take place after the meeting.
Below is a list of individuals who have been nominated for vacancies on the Council. Additional nominations may be made from the floor during the meeting.
I'm Peggy Benson. I became a Lutheran over 28 years ago when I married Peter. We both grew up outside of Boston. We have three children who are in now their 20s and living in Raleigh. During Peter's 33 years of service in the military, we were assigned to several bases in the US, then we were stationed in Germany for 3 years and we finally settled here Southern Pines and joined OSLC in 2007.
Before becoming a mother, I earned by BS in Psychology with a minor in Early Childhood Ed and then went on to earn my masters in Early Childhood Ed. I taught First Grade and Kindergarten in both Massachusetts and Maryland for a total of 6 years.
As a member of OSLC I have served on the Church Council for the last 2 years. I have also been a member and am currently a co-leader of the Faith Ministry Team, and volunteered with Matthew 25.
I would like your vote so I can to continue to serve on the OSLC church council. I love our church and care deeply that we continue to grow while preserving our Lutheran "brand". I am so happy that we have new faces in our pews and pray that we can find a way forward to create a place that people of all ages feel welcome and can grow in their faith.
Joe, Husband, and I moved to North Carolina in 1995. I joined Our Saviour Lutheran Church that September. I served on Church Council for one year when Pastor Scott was pastor. . I have been serving as chairman of the Social Ministry Team which consists of Marian Cornell, Karen Mussetter, Caryl Moak, Trudy Blake and I. The committee oversees the Empty Stocking Program, Family Promise, Veterans and Memorial Day Coffee Hour, Grief Booklets which are sent to the spouse of the deceased.I am also a member of the Care Ministry Team. Pastor Linn, Catherine Mitchell and I head up the team. The team visits and gives Holy Communion to the shut ins. Members are Pastor Linn, Tiffany Flack, Amy & Terry Hill, Rick & Cinnamon Johnson, Barbara Holderby, Karyn Kline, Catherine Mitchell, Susan Stanislawek and myself. I also work in the church office on Tuesdays. I retired from the Commonwealth of Pennsylvania in 1994. I served in the United States Marine Corps for two years active duty and one year reserve. I graduated from Cedar Cliff High School and attended Pennsylvania Business School and York College of Pennsylvania.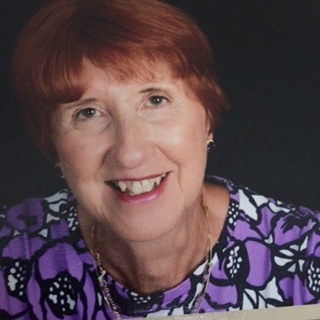 I am single and originally from Northern New Jersey. I worked in the Bergen County school system as a School Business Administrator. I currently chair the Head Start program for the Master Gardeners teaching the children about planting and nature.
I fell in love with the Pinehurst area and purchased a home in the fall of 2007 which became a vacation home until 2012 when I decided to retire and permanently move here. I joined Our Savior Lutheran Church two years ago and became a member shortly thereafter. I have been attending the woman's circle bible study each month, ushering, and at times doing the scripture reading for the church services. I truly enjoy being a part of Our Savior and would love to be on the Council to help keep the Church moving in a positive direction.
Information about me and my family:
My husband, Shane, and I have been married since 10/1/05. With us, you will see Garren, who is 9, and Liam, who is 7.
I am the lead juvenile justice case manager for Eckerd Connects, in Candor, NC. I have worked for this organization, in various roles, since 2000. Shane is a Lieutenant for the Fayetteville Fire Department. He has worked for them since 2009. Garren and Liam both attend West End Elementary.
We have been members with OSLC since 2016.
Why I am willing to serve on the OSLC Council
I am willing to serve on the OSLC Council because I feel it is an opportunity to be a representative of some of the families as we are going through this time of change. With this opportunity, I look forward to bringing in new ideas from the experiences I have had in other churches as well as continuing some of the traditions that a lot of us have grown up with and love. It is important to me to bridge the gap of not losing sight of where we came from while also allowing us the opportunity to grow.
"I was born in the Pacific Northwest and raised primarily there and the Bay Area of Northern California where my parents still reside. I am the daughter of a still practicing LCMS pastor and mother who works in San Francisco in commercial insurance. I have always been partial to the more traditional elements of liturgy and hymns until recent years when I began assisting with the contemporary service at OSLC.
I began attending OSLC in late 2010 and became a member in 2011 after my dad assured me it would be okay to attend an ELCA church. OSLC became my true church home and played the largest part of my decision to stay in North Carolina after the birth of my daughter Scarlet and crushing divorce from her father. I found my church family here and recently married the man God truly intended for me, Josh Haley, whom I met while working on music at OSLC. Since then I have been involved in music offerings (choir, praise band, children's choir), Christian Education, Worship and Music Ministry, planning this year's Trunk or Treat and Church Council after being asked to take over Joseph Stewart's term for this year following his relocation.
In my professional career, I work full time at First Health Outpatient Rehab as a Patient Service Representative with a second part time job at The Wine Cellar in downtown Southern Pines. I also serve on the First Friday Committee at the Sunrise Theater where I worked as House Manager and ultimately Volunteer Coordinator for three years. My favorite and most rewarding job is raising my almost 7 year old daughter Scarlet (the cute little blond bouncing from seat to seat visiting her friends each Sunday).
In the past few months, I have had the rare chance to preview what it is like to serve on OSLC's Council. In these few months I have seen the depth of the struggle of these leaders and have been inspired to want to continue working alongside them. My dad taught me that your faith and family come first, but that you should also treat your church like a marriage. You work hard every day, you compromise to grow together, you show compassion when it's hurting, you tell the hard truth when it needs to be heard, and you don't abandon it when you are hurt or angry, but most importantly you keep Christ and His example of love at the center of everything you do. This is what I hope to facilitate as a member of Our Saviour Lutheran Church Council."
Catherine Sigmon-Mitchell
I am married to Bill Mitchell and we share our home with 2 cats who think they are family. My married son lives in Hendersonville with his family.
I have been a member of Our Saviour Lutheran since 2004. Originally, I had limited involvement other than Sundays because I commuted to Fayetteville where I taught a self-contained class of Deaf and Hard of Hearing students. When I transferred to Moore County Schools I was able to participate in more activities, including being one of our first trainers for Stephen Ministry.
I am currently serving on Council, with our Care Ministry, Family Promise, and Matthew 25. I enjoy being an usher, communion assistant, and lector and engaging in adult Bible study. I am also serving on the Call Committee as we go forward in our search for a second pastor.
I am willing to serve on the OSLC Council because I believe that we are at an exciting time in our church history. We are addressing not only the beliefs and traditions of our Lutheran past but the needs of our changing population to insure that in the future we will remain a vibrant and dynamic Lutheran church.
I am married to Linda since 1982 (36 years). I have three children by my first wife (Maria, J. Michael, Greg). Linda has a daughter by her first husband (Delynne). We have six grandchildren and nine great grandchildren.
Linda and I moved to the Seven Lakes are in 2007 and met many new friends, (many were disciples of OSLC) and were welcomed to OSLC approximately 2009. Both Linda and I have been active as ushers (John as a head usher), and as tellers (Linda as a head teller). Linda has substituted as pianist/organist.
I was on active duty with the U.S. Air Force for 12 years serving in Japan, Turkey and France during the Vietnam and Cypress Crises, as well as various bases in the United States. After military service, I worked for Brunswick Corp. as a bowling center manager and was instructor in bowling to present day. I was an insurance underwriter for several years with Mutual of Omaha. I next started and operated a janitorial supply and service from which I retired after seventeen years.
I would like to serve on the OSLC Council , to help in the progress of our church and I firmly believe that I can be a better disciple in helping to shape our future.
I began attending OSLC 5 years ago and my wife and I joined the church two years ago. I have served as contemporary worship leader and band member as well as the audio/visual team leader. As a member of the praise band and the music and worship team, I have enjoyed both participating in worship and shaping worship for others. I was born into both a musical and ministerial family. My father is a retired music minister and my mother is music associate at First Baptist Church in Southern Pines. I have worked in various churches as a youth leader, music director, and worship leader, as well as spending 5 years working at the NC Baptist Assembly at Fort Caswell (the Baptist version of Camp Agape) as the Audio/Visual Supervisor. Having this background has allowed me to see the many sides and ministries of a church and the complex needs and struggles churches face. I enjoy facilitating opportunities for others to participate in Christian music, education, and fellowship as well as have a passion for outreach and evangelism in our community.
Outside of church, I am an event producer, DJ, and Audio/Visual Technician for Ward Productions. My father began our family business 40 years ago, so I have literally grown up in the business. I graduated from Wingate University with a Music Education Degree and UNCG with a Master of Music Education. I also hold degrees in Business Management, Accounting, and Paralegal Studies. I married my wife, Miranda, in the sanctuary of OSLC two years ago and have two boys, Jaxson 2 and Kolton 1. I look forward to working towards making our church vibrant not only for us now, but for my boys to grow up in Christian education and fellowship for years to come.
Upon being asked would I serve on the church council, I prayerfully sought reasons not to accept, as I'm sure may people do. However, as I asked God to talk me out of it, he loudly pointed out to me the reasons to accept. I believe it is our responsibility to offer to both the Lord and our church our service, gifts, and time when asked for. Far to often we find things to not like at our church, or things we wish to change, or just things we would like to do but feel that it is not our responsibility to do anything about it. I see great things at our church and great possibilities for the future, but also many things that can be better for the generations to come after us. Often all that is needed to make things better is for someone to show up and do something. Here I am Lord, send me.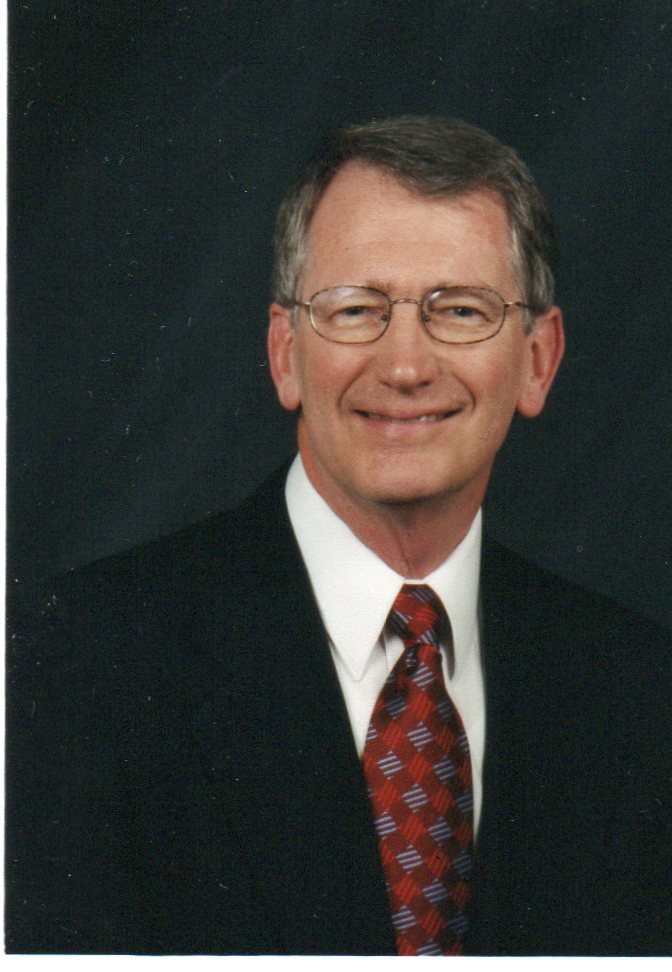 When I moved here in 1969 to begin teaching at Sandhills Community College, Pastor Phil Deese of Our Saviour was the first person to call on me. After Frances and I were married in 1970, we became members of the congregation. Our two daughters, Laura and Martha, were confirmed here. My parents, Jim and Martha, were also members of OSLC.
During my forty-eight years here I have been a youth leader, teacher, musician, committee chair, and council member. Currently, I am a member of the finance ministry, property ministry, and sing in the choir. Frances and I have served in Family Promise since it began.
After thirty-five years at Sandhills Community College I retired, Professor emeritus, in 2004. In my encore career I served as a representative for Thrivent Financial until 2014.
I am willing to serve and encourage all members of Our Saviour Church to engage in our ministries. Thanks for your encouragement.
My parents retired to the Sandhills in 1987. After visiting other churches, they joined Our Saviour. I started visiting Our Saviour in the late 1980's during visits to the Sandhills. Pastor Palmer Clemmer was the pastor at that time. The church was a much smaller building then compared to the facility we have now. The Deese Chapel is part of the old church building.
I moved to Moore County in 2000. At age 90, my mother still lives here. My sister and sister-in law have also settled in Moore County. When I moved here in 2000, Pastor Keck was the pastor and was soon joined by Pastor Scott. I believe it was 2002 when I joined the church. For the last 20 months I have been regularly attending the 12:00 Wednesday noon service. Occasionally I attend the Sunday service.
My educational background includes a BS Degree in Mathematics Education from Edinboro University of Pennsylvania, and an MS Degree in Biomedical Engineering and Mathematics from the University of North Carolina at Chapel Hill. Work experience includes teaching high school Mathematics for 2 tears. This was followed by graduate school, then 25 years in engineering, the last ten of these 25 years being self-employed. Finally, I taught Mathematics at Montgomery Community College for 12 years. Since January 2017, I tell people that I am "tentatively" retired.
It was not that many years ago when Our Saviour had a weekly attendance of more than 400 parishioners. Today it is probably a bit less than half that number, so, our church has interesting challenges. We have a beautiful worship building, but that building is aging. It is now old enough where every year continued thought and planning and maintenance needs to be pursued to keep our worship place functioning and beautiful. Adding to our numbers also needs to be a priority. Our new blended service provides opportunities. First it gives us an opportunity to provide a unique service that to the best of my knowledge is not done by any other church in this area. And secondly it brings everyone together. A family or house divided cannot stand (Matthew 12:25, Mark 3:25, Luke 11:17). These challenges made me consider serving on Our Saviour council.